Traffic Travis the free SEO software now released the Traffic Travis 4. Of course you will probably go for the FREE version. But wait, kindly take a look below to see the big difference between the FREE and the professional version: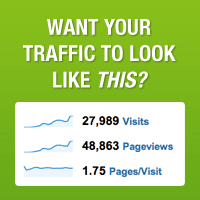 So what's the difference? And how does it affect you?
The Free version is fully workable software. It'll do most of what the professional version will do with a few differences:
Limited number of projects
Data caps on some api calls
White label branding of reports
Limited number of results returned in some sections
However with the release of v4.0 the professional version is much much more powerful. Here's a quick run-down on the improvements..
More accurate keyword research results, plus more detailed data.
Ability to search for domain name availability for multiple keywords simultaneously.
More detailed analysis of SEO competition. Easily see how hard it will be to rank for any keyword.
Ability to compare backlinks among multiple websites at once.
At the click of a button, find sites where you can get quality links from.
New Adsense analysis tool. Lets you find overlooked traffic opportunities.
Updated Adwords analysis tools.
Brand new interface that is more user friendly and puts everything within easy reach.
Now that you know the difference between the professional and the free version. It's up to you now to decide what will you get.
Here's what other people say about this SEO software:
Jackson Lin - jacksonsmarketingtraining.com

"When I first started internet marketing, I got my hands on a copy of Traffic Travis. Honestly, at the start I just got it because it was a free tool... I really wasn't expecting much from it.

But I was pleasantly surprised!

I'm glad I did, because it's one of the most comprehensive keyword research tools around and the best thing is, the trial version is FREE! I now make a full time living and I still use Traffic Travis to this day to help me assess the competitiveness of keywords to rank for. So I highly recommend that you get yourself a copy of it today!"

Andrew Kieser - www.runpals.com

"I had zero experience online when I first registered a domain back in April 2010. Unsure of where to start, I did nothing until August of that year when I discovered Mark Ling.

Over the past 6 months, the learning curve has been steep, but the results are finally materializing. This February, my site reached over 10,000 unique visitors, and is oftentimes close to 1,000 visitors daily.

These results may not be flashy, but for a family man with no internet experience, the future seems bright. I am on my way to producing a substantial passive income, which will help support my family in these difficult economic times.

Having time to spend with family and travel are the most important things in my life, and Traffic Travis is helping provide that freedom.

I sincerely recommend Traffic Travis for individuals serious about building an online business. Traffic Travis is a necessary tool which forms the foundation for any successful internet business."
Get updated of the latest discounts below